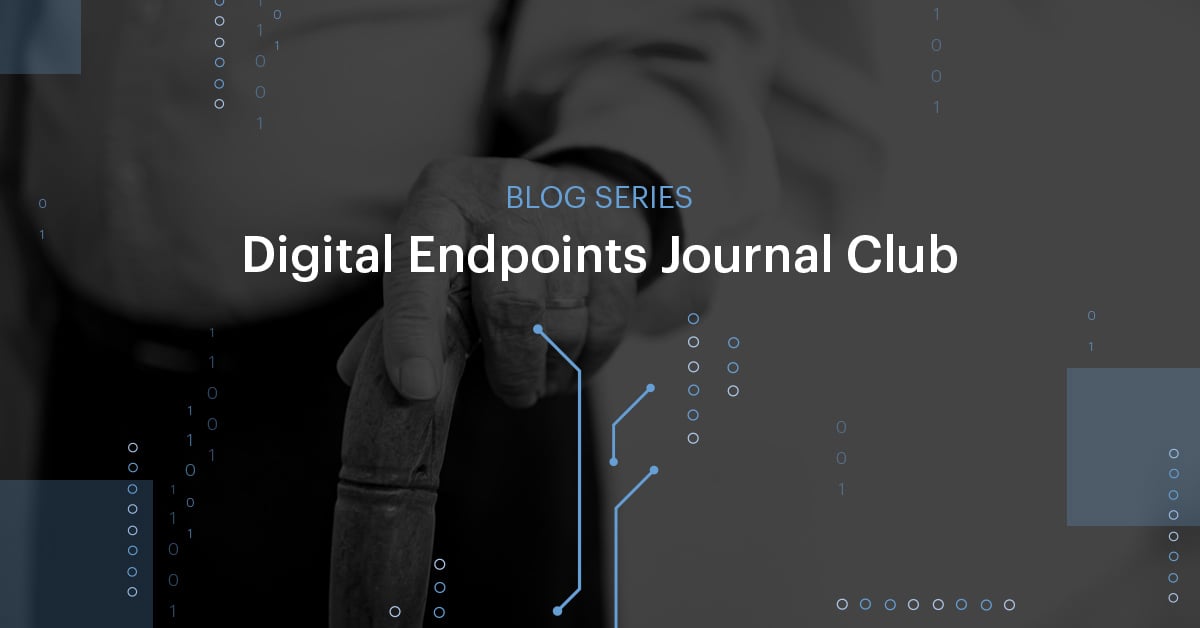 Paving the Way for Virtual Trials in Neurology: A Fully Remote ALS Study in 2015
The COVID-19 pandemic has completely changed the way we think about clinical research and care. Clinical trials, a vital component of the drug development process, were heavily disrupted because patients, often with weakened immune systems, could not visit hospitals and research sites. Unable to conduct studies that required in-person visits, biopharma and medical device companies were forced to delay or cancel planned clinical trials, resulting in the loss of billions of dollars.1 In order to alleviate this dependence on site visits, technology-enabled remote studies -- also known as decentralized or virtual clinical trials -- have become vital to advancing clinical research in this environment.
Against this backdrop, I thought it would be interesting and highly relevant to launch the Digital Endpoints Journal Club series by highlighting a fully remote accelerometry study out of the Netherlands conducted on patients with amyotrophic lateral sclerosis (ALS).2 Remarkably, this study began in 2015 -- five full years before the WHO declared the COVID pandemic. Not only did the findings show that remote monitoring based on wearables was feasible and clinically valid, but it could potentially reduce sample sizes -- in this case by more than 30% compared to conventional clinical sites!
For those of you who may not be familiar, amyotrophic lateral sclerosis (ALS) is a rare and debilitating neurological condition. Patients lose muscle strength and function over time, and on average survive 3 to 5 years after first symptoms. As you can imagine, there is a high burden for these patients to participate in clinical trials that require frequent clinical assessments, laboratory tests, and hospital visits.
I was thoroughly impressed by the foresight of this research team, as well as the rigour of their study -- a clean longitudinal dataset with a decent sample size in a rare disease, conducted remotely! I reached out to the first author of the paper, Dr Ruben P. A. van Eijk, and we discussed his work over a virtual meeting.
Q&A with Dr. Ruben van Eijk
Christine Guo: Thank you for speaking with me today, Dr. van Eijk. Can you start by telling me a bit about your academic training?
Ruben van Eijk: I actually started my professional training as a medical doctor at the University of Utrecht. But then in my last year of medical training, I realized I was more interested in clinical research than practice. So I applied for and started my PhD, while also earning a master's degree in medical statistics. Now I am an Assistant Professor at the University Medical Center Utrecht, Department of Neurology and Biostatistics, focusing on clinical trial statistics.
CG: Now for my burning question -- how did you come up with this idea for a technology-enabled remote trial back in 2015?
RvE: This was actually my PhD research topic. I wanted to improve the conduct of clinical trials in ALS, especially the ability to monitor patients' physical function in their home. So we came up with this idea of using ActiGraph.
The disease trajectories of ALS tend to be highly heterogeneous between patients. Some decline rapidly whereas others stay relatively stable. From an analytical point of view, this makes it very difficult to assess treatment effects in clinical trials. So I was also looking for more precise measures that would allow us to better differentiate the ones with fast progression versus those staying stable.
Actigraphy was used a lot for physical activity and sleep research, but very few were using it for clinical outcome assessments. I just thought it would make perfect sense. But indeed, we were a bit ahead of our time, and I actually had to do a lot of selling to convince other investigators. It was quite a bit of struggling at the beginning to get the project started, although the patient community welcomed the concept with open arms.
CG: What was it like to conduct a remote clinical study in 2015?
RvE: Indeed, there were a lot of logistical challenges. We had to mail the study materials and devices to the patients and retrieve the devices to download the data and then mail them again for the next assessments. Nowadays, you have the CentrePoint system and Data Hub, which can collect data through the cloud continuously, and this could save a lot of time and effort.
Study Results and Next Steps
As we continued our discussion, Dr. van Eijk explained how his research team went on to conduct a fully remote, home-based study following a cohort of patients for about a year as they wore the ActiGraph GT9X. They found digital endpoints -- based on the vector magnitudes provided by the GT9X -- were strongly associated with longitudinal disease progression as assessed by clinical scales (revised ALS functional rating scale), but showed less variability over time than clinical scales.
Even more remarkable were his findings related to sample size. Statistical modeling showed that digital endpoints could reduce sample size by 30.3% for 12-month trials and by 44.6% for 18-month trials. Patient recruitment and retention are arguably the most challenging part of the clinical research process, so the ability to reduce study sample size with novel endpoints has tremendous time and cost savings implications for sponsors.
Building on the results of this research, Dr. van Eijk is currently planning a new 50-patient study that would go even further into the problem of heterogeneity. His team is working with international collaborators to expand the cohorts to Australia, United Kingdom and Ireland to over 200 patients, and they are including additional digital measures, such as voice and respiratory functioning. The protocol is currently at the point of finalization, and Dr. van Eijk and his team are in the process of making decisions about wearable device usage, including wear location and time.
These types of decisions are critical to the conclusions one can make after years of data collection and thus should not be taken lightly. I look forward to working with Dr. van Eijk over the coming weeks to help his team optimize the design of this exciting new study.
Before the pandemic highlighted the vital role that remote monitoring technologies will play in the future of clinical research, Dr. van Eijk and his team had already conducted a successful virtual trial on a rare disease population with exciting results. By sharing these examples of leading-edge research with the broader clinical development community, I believe we can help move the needle on digital transformation and more patient-centric drug development.
References
Cost of disrupted clinical research due to COVID-19 equates to $10+ billion & potential study delays.


https://drug-dev.com/cost-of-disrupted-clinical-research-due-to-covid-19-equates-to-10-billion-potential-study-delays/

(2020).
Van Eijk, R. P. A. et al. Accelerometry for remote monitoring of physical activity in amyotrophic lateral sclerosis: a longitudinal cohort study. J. Neurol. 266, 2387–2395 (2019).
Do you know of a research study that involves the use of digital endpoints in a unique or innovative way? If so, please contact us at science@theactigraph.com.
---
Related Upcoming Events
Register for the upcoming webinar, How Wearable Devices and Digital Clinical Measures Can Improve Neurology Trials. Moderated by Christine Guo, ActiGraph Chief Scientific Officer, this one-hour virtual presentation will explore the value of digital measures in neurology drug development and highlight recent research and findings using wearable sensors within this broad therapeutic area.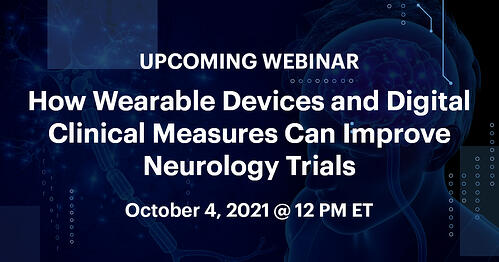 Interested in receiving more articles like this?
Originally published on
Dec 27, 2021 2:23:01 PM
Recent Articles
Oncology is one of the most active and fastest growing areas of drug development research,...
Digital transformation in healthcare and clinical research has been slower to progress than in...
During the recent Annual ASCO Meeting, thousands of cancer researchers and clinicians from across...